Known as one of London's hidden gems, with rolling views of the city and some incredible green space, you would be forgiven for longing for a life in Tulse Hill.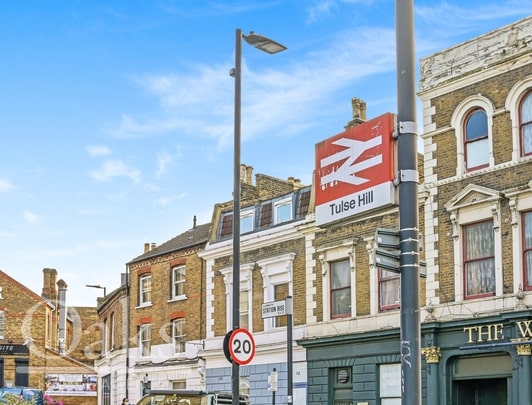 The area is situated on Brockwell Park, around five miles from Charing Cross and surrounded by areas such as Streatham, Brixton and West Norwood. 
Covered by the Metropolitan Police, London Fire Brigade and London Ambulance Service, the area is also steeped in history – with its roots going back to Sir Henry Tulse, London's Mayor in 1983.
Here are some of the wide-ranging benefits of living in Tulse Hill…  
First and foremost, we must talk about Brockwell Park. This is one of the best green spaces in London and is located in the heart of Tulse Hill. Indeed, it makes up around one-quarter of the area. 
As well as containing a wide range of historic buildings, oak trees and flower gardens, the park boasts a lido. That's correct – a swimming pool – in the heart of Tulse Hill. 
And that's not all. On top of this are a range of playgrounds, tennis courts, football pitches and basketball hoops. And then, just to finish things off, there's a ride-on miniature railway and BMX track to be enjoyed also.  
This spot alone could perhaps be enough to sell the area, but that's not the only benefit of living here. Next up is the nearby Herne Hill – a lively and bustling high street that has a wide range of cafes, bars and boutique shops. 
There's a Sunday market, too, which just adds to the huge community feel in this area. Did we mention – lots of the activities in Brockwell Park are actually community-led? 
There's then the matter of transport. We'll forgive you if you've forgotten, given the wonders of Brockwell Park and Herne Hill, that Tulse Hill is actually within Greater London – and on the doorstep of England's capital. 
Indeed, thanks to the Tulse Hill Railway Station, the city centre is only a train ride away. There are then a range of bus services linking Tulse Hill to the local area and, for the Underground fans, the Victoria line isn't too far away.