Here's Why You Should Consider Moving to Croydon
Towns and cities grow for a reason. In the past 20 years alone the population of Croydon has increased by some 15% while other towns and boroughs have remained little changed. In an effort to understand what is attracting people to this unassuming town we put together the following list. So, here's why you should consider moving to Croydon.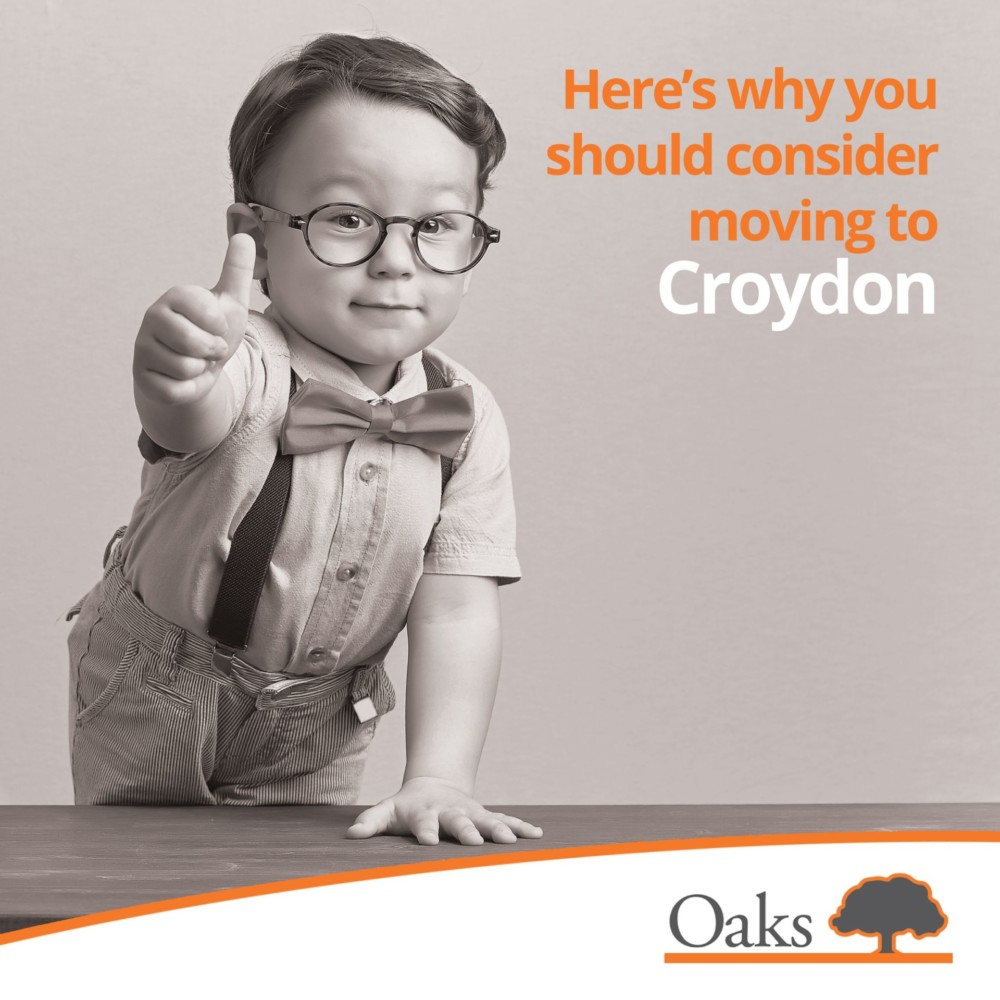 Ready? Here's Why You Should Consider Moving to Croydon
As we mentioned at the outset, towns grow for a reason. Here are 7 reasons Croydon continues to grow and why you should consider moving here.
1: Location, location, location – A settlement was first created here along the Roman road between London and the coast. Over the centuries others came to appreciate the location and the town expanded. Construction of the M25 placed the town firmly at the heart of a major transportation axis.
2: Proximity to London – Croydon is close enough to London centre that you can bask in the culture and history of the capital on a Saturday and then make a quick escape down the A23 and be back in your quiet, safe, suburban house in only 20 minutes.
3: Let's eat! – Those who enjoy dining out will find a cornucopia of gastronomic delights here. Italian, Indian, Greek, Turkish, Bulgarian, Mexican, Thai, Japanese, Pakistani and other cuisines are well represented and easy to find, with most being located on or near the High Street. 
4: Stay fit – If you love golf you'll love it here. There are a half-dozen outstanding courses just minutes away. But that's not all. The town also boasts numerous fitness clubs, yoga centres, cycling clubs, martial arts schools and other health and wellness opportunities.
5: Nightlife – If you enjoy going out on a Friday or Saturday night you'll find plenty of places to rock your world. There are numerous nightclubs to choose from but if you prefer the pub atmosphere there's the Dog & Bull, The Spread Eagle, the Crown & Sceptre, the Orchard and more.
6: Shopping – There's something for every fan of retail here including modern shopping malls and several large department stores. You'll also find countless boutiques selling everything from bespoke suits and shoes to high-end jewellery, vintage clothing, one of a kind handbags and much more. 
7: Schools – There are high-quality schools everywhere you look including Goldfinch Primary School, Bishop Thomas Grant School, Broomwood Hall Lower School, Harris Invictus Academy, London South Bank University and many more. 
To learn more about buying or renting here contact Oaks Estates Agents today on 0203 973 9700.